INDUSTRIAL
"Choice matters and that's why we make it our priority to provide the broadest range of safety and industrial supplies, without any limitations.With over safety and industrial products on more than ever. We're ready to help you stay safe and productive in Industrial research and industrial applications".
MCFARLAND GROUP – MANUFACTURERS OF SPECIALTY FLUID HANDLING EQUIPMENTS McFarland Group companies have been engineering and building high pressure pumps for world-wide customers for over 120 years. McFarland Group is an internationally recognized, trusted, and dependable group of companies that produce a wide variety of high pressure pumps for all uses and applications. Those applications include positive displacement reciprocating plunger pumps, rotary lobe pumps, as well as centrifugal pumps for chemical injection, metering, hydrostatic pressure testing, high pressure water jetting applications and fluid transfer and pumping.
All McFarland Group pump products are time and field tested, have low maintenance costs, and deliver very high value - value that has distinguished McFarland Group pumps since its beginning.
From individual bare-shaft pumps to complete custom engineered packages, McFarland Group pump products and units are available to meet all of your requirements.
McFarland Group also offers a complete line of quality pump parts, as well as expedient service & repairs for all of your McFarland Group products. With a fully equipped CNC machine shop and state-of-the-art technologies at our facilities, our qualified team of pump experts have the tools, knowledge, and expertise to help you select and maintain exactly the right pumps, units, or accessories for any of your specific requirements.
TRITAN PUMPS
High Pressure Motor Operated Reciprocating Pumps
MCFARLAND PUMPS
High Pressure Metering Pumps, Air/Gas Operated Pumps
LOBELINE PUMPS
Rotary Lobe Pumps Multi Phase Application/Produced Water
SWABY PUMPS
Vertical Suspended Pumps/Submersible
STONEBOR PUMPS
High Pressure Air or Gas Driven Pumps We have tie up with various manufacturers and also having in house expertize to deliver the required equipments/ Solutions etc. You may please contact us through sales@egtechindia.com
We are glad to help with your requirements and services always.
FGD DE-SULFURISATION, DE-NITRATION & DEEP DE-DUSTING. ALL IN ONE !!
Single integrated Tower (No Separate towers are required)
Suitable for Indian Coal Conditions
Proven for Dust level up to 60%
Sulfur level up to 4.5% - No issues
Efficiency SO2 removal – 99.5%
Efficiency NOx removal – 85% to 95%
No Chocking of filters
20% electrical less consumption compared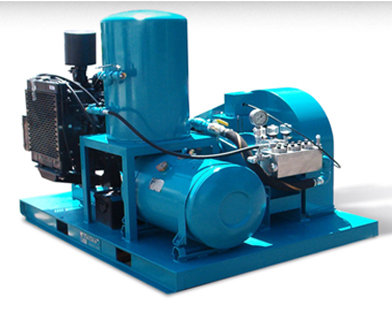 Factory / Industrial Automation
Continuous Emission Monitoring System (CEMS)

Continuous Emission Monitoring Systems (CEMS) generally refers to a packaged system of gas analyzers, gas sampling system, temperature, flow and opacity monitors that are integrated with a data aquisition system to demonstrate environmental regulatory compliance of various industrial sources of air pollutant.

Steam and Water Analysis System ( SWAS)
Ambient Air Quality Monitoring System ( AAQMS)

8 Channel Data logger
Internal DC Vacuum Pump is Standard
Real-Time Concentration
PM10 Inlet
Aluminum Tripod
Ambient Temperature Sensor
Volumetric Flow Control
Weatherproof Enclosure.
Filter Temperature Sensor
Filter RH Sensor
Filter Pressure Sensor

Online Liquid Analysers (PH/ ORP/CONDUCTIVITY/DO/ RESIDUAL CHLORINE / TURBIDITY / SILICA/ SODIUM/ HYDARZINE/ PHOSPHATE etc)
Waste Water Analysers
Field Instruments

Vibro-Meter® product line
For protection, condition and performance monitoring of high value rotating equipment
Includes Gas and Steam Turbines, Hydro Generators, Large Pumps, Compressors and Fans
SIL1 certification
All types of sensors- Eddy current, sensors, Accelerometers, LVDT

Flow Meters ( Magnetic / Vortex/ Turbine / PD/ Mass flow etc)
Tribo-Electric Sensors for Bag-house leakages